BREAKING NEWS FOR FIRST & SECOND HOMEBUYERS!!!
First homebuyers will receive a whopping $55,000 to help you stop renting and second homebuyers will receive $45,000. How exciting for everyone looking to build!
Complete this form to see if you qualify for the grant. 
Who We Are And How We Can Help
We are a small business with big backing! Having over 30 years of industry experience, our team provide genuine, honest and professional feedback in helping people get into their own home.
You will get the personal attention and care that a small company would provide but a build that is excellent in quality through one of the biggest companies in Perth that cannot be beaten on inclusion for price.
Our team will do what it takes to help you every step of the way. So, what are you waiting for? Let's chat.
It is important to have a better understanding if you qualify right now or not. If we can't help now, we will explain exactly why and what you need to do qualify moving forward.
We will help you every step of the way in getting your own home.
We can still help if you don't have savings or a deposit or even if you have bad credit, or have had defaults or bankruptcy. We look into special finance options for first and second home buyers including consolidating debt depending on where you build. We can potentially pay off some of your debts.
Speak to us today to see if you qualify!
See if you qualify
What Are Your Land Options?
We have a great relationship with land developers and private land sellers so you can be rest assured that we have access to exclusive land with developer promotions and land rebates.
The options to build from Two Rocks to Dawesville are made available to you or even in the Southwest of WA - Bunbury & South West, Margaret River, Dunsborough and Albany.
We have the backing of one of the biggest building companies and with that comes quality inclusions at a price that cannot be beaten.
So let's start looking for your land to build your home on!
See Land Options
Reviews - what others are saying about us
We believe everyone deserves to dream of owning a home of their own and our role is to make that dream a reality. Don't just take our word for it, check out what our clients are saying about us…
After being knocked back for a home with another company my husband and I were so let down. Yesterday we received our pre-approval thanks to the hard work of Shawn and his team!!
I can't recommend Shawn highly enough, he has bent backwards to help out our family realise our dream of building our very own home. Thanks, so much Shawn!!
From a simple Facebook message on an advert, I am now excitedly waiting for my house to start being built!!
Having Shawn assist with everything has made it such an easy, stress free process. I would definitely recommend Shawn and the rest of the team to build your dream home, and to escape the rental trap.
A massive thank you to Stop Renting Perth. My wife and I have been trying for over a year to get into our own home, as we are 2nd home buyers no-one was willing to help us.
We found Stop Renting Perth who were honest about our situation, gave us advice which we followed. I am now pleased to say that settlement went through yesterday and we are building our very own home.
Thank you so much Stop Renting Perth. I will be recommending you to anyone that will listen!! Thank you. - Luke and Debbie
Thank you for your professionalism, support and guidance to get me from renting to building my own home... something I thought was completely out of reach.
It has been fabulous to work with the amazingly dedicated Shawn (and team) to not only get my new home happening, but with the support to make it into the home I will be happy with.
Thank you for your patience and support in helping to get my family into their own home, just the way we like it!!!
Can't thank Shawn enough. He is amazing at what he does. From just a catch up to see what I needed to do to get into my own home. To a few months later all approved and gearing up to start building.
I had an odd shaped block Shawn came to me with a design that was perfect and made the most of the block. I made several last min design changes and he was happy to help.
Very easy to deal with no pressure. Would highly recommend stop renting Perth
At the beginning of the year we were thinking of building a house but didn't know if we were financially able too. We had been referred to Shawn from a friend so we contacted him for a chat.
Shawn came over and we found out it was actually possible!
Our slab is going down as of next week and we couldn't be more happy and grateful to Shawn and his team for all their hard work in getting us into our new home. Thanks Stop Renting Perth for making our dream a reality
Check out our popular designs! We have over 50 different designs to choose from with the option to make custom changes. Want bigger rooms for the kids? Maybe you're thinking a bigger theatre instead? That's easy! We have a design team dedicated to making custom changes to suit your family needs. This is just one way that we guarantee that together, we will come up with a perfect plan for you.
Free Information Sessions
At Stop Renting Perth, whether you qualify or not, we want to help! We're here to offer you the very best advice about home ownership and to explain to you the three step process involved in becoming a home owner.
We can help you qualify and stop renting, for good! We provide trustworthy information and advice regarding the financing options available to you as you step towards your goal of becoming a proud homeowner. We offer a free consultation to discuss your options and help you determine the possibilities for your future.
We take the confusion out of the process by providing you with simple, relevant information specific to your situation. The possibilities are endless! Land from Two Rocks to Dawesville, we will ensure you get the very best value for your money. Find out more today!
Claim your free info Session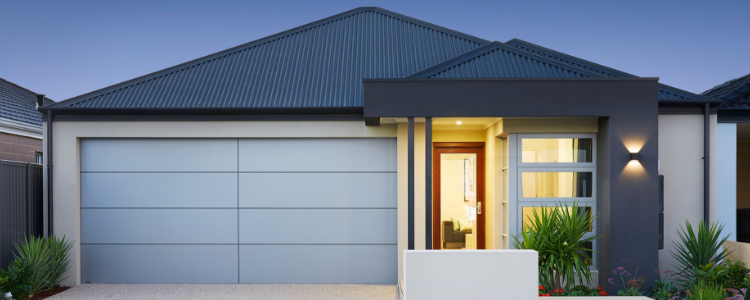 HELPING YOU OUT OF THE RENT TRAP AND INTO YOUR OWN HOME!
LET'S TALK!
YOUR FIRST CONSULTATION IS FREE.
Stop Renting Perth Giveaway
Christmas Toys Giveaway – Our Directors, Shawn and Jerome with the winner of the $1,000 giveaway, Sonia Eaton and her friend Zoe Blackstone.
Footy Club Giveaway – Our Director Jerome with the Redcliffe Junior Football Club committee and kids presenting them with $500 towards the club.
Footy Club Giveaway – Our Directors, Shawn and Jerome with the Rockingham City Football Club, presenting them with $1,500
Stop Renting Perth
Helping You Out Of the Rent Trap and Into Your Own Home!
Dreaming of owning your own home but you are unsure where to start and it all seems a bit overwhelming? At Stop Renting Perth, we help everyday people out of renting and into their own homes.
We are here to provide the very best advice when it comes to becoming a proud home owner and all matters relating to home finance. We will guide you through the entire process, from qualifying for your own home to getting finance approved to finally having a home you are proud of. We are your one stop shop to building your own home.
Once we determine that you qualify for a home of your own, we provide a free information session where we will discuss your finance options, the land available in the areas you are interested in and design choices that will fit your budget. We will leave the information pack with you so you can consider if this is something you are wanting to proceed with to finally stop renting for good. The possibilities are endless and your dream of becoming a homeowner is that much closer to being a reality.
If you don't qualify upon making the enquiry, we will work with you and create a plan that you can work towards to finally become a homeowner.
Trustworthy Advice You Can Count On!
We understand that finance is the hardest part or the lack of understanding how finance works can often leave people with a sense of uncertainty. However, we ensure we provide trustworthy advice and information regarding the various financing options that are available. Every situation is different, and we will do what's best for your situation. We will help you take the leap to finally stop renting and start owning. We take the fuss and hassle out of building your dream home as we give you detailed information every step of the way. We have exclusive land options available to you from Two Rocks to Dawesville and our priority is to ensure that you get the best value for your money.
Why Choose Us in Perth?
We know what it's like to pay dead money in rent and this is why we want to help you escape the rent trap and finally start owning a home of your own. With over 30 years of experience in the industry, and a build that is excellent in quality through one of the biggest companies in Perth who cannot be beaten on inclusions for price, you will receive the care and attention that you need to get your desired home. We are a popular choice for a number of reasons, including:
Our team of experts will provide you with professional and honest feedback to help you with all your financial options
We have helped many people over 30 years to get into a home of their own and their reviews speak of our service and commitment to you.
Whether you qualify today or not, we will still help to create a plan that will work towards you achieving your goal of becoming a homeowner.
We are here to help you every step of the way! Why not contact us today and stop renting for good!